Cannot Continue. The Application is Improperly Formatted.
When joining a webinar using Internet Explorer the following error appears: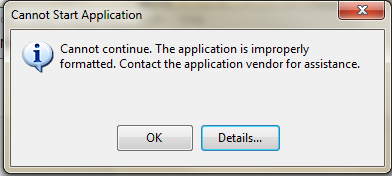 For security our application components are signed using Microsoft Authenticode, which both Google Chrome and Mozilla Firefox will run by default.  The fastest way to join this session is simply to access it using Chrome or Firefox.
Strangely, Microsoft's default settings do not support Authenticode. If you wish to troubleshoot Microsoft Internet Explorer, please follow these instructions on the Zoom Knowledge Base.