Problems joining the session using my Apple Mac
By default Apple wants you to install applications from the Apple App store and may give you a security warning when you click our link to join the webinar. The exact behavior is different by browser, but below we demonstrate how to resolve this using Apple Safari.
If you get a message like the one below, click  'OK'.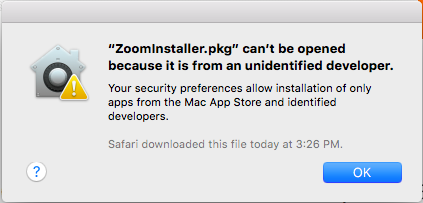 If you get a message like this one, select 'Cancel'.

Then select the 'Download and Run Zoom' link on the web page.
Then go to your Downloads folder.
In the Downloads Folder
In the Downloads folder you will find the Zoominstaller.pkg file.
Double-click to install.
When you get the dialogue below click 'Continue'.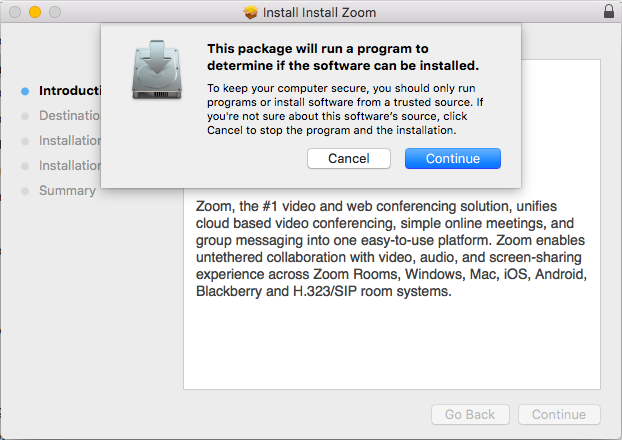 Zoom will now automatically install and run.
If it does not, you may wish to check your system preferences using the instructions below.
Check System Preferences
Zoom is an approved developer by Apple, and by default the Zoom application should load. If you are still encountering problems, you can check your system security preferences using these instructions:
Open System Preferences accessible from your Apple Dock or by selecting the Apple Menu>System Preferences
Select Security & Privacy
Select General tab
Change "Allow Apps downloaded from" to "Mac App Store and identified developers"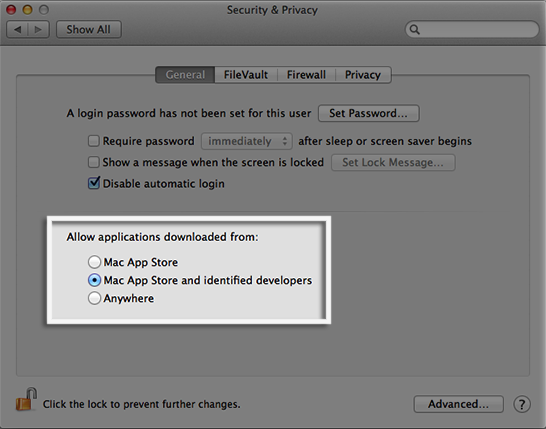 More information