When you are considering a purchase, who do you ask for your advice?
If your like me, you start with your friends. And you will probably seek out the ones who have some experience or passion related to your purchase. If I want to buy a guitar, I'd seek out a cousin who is a musician. If I want a new telephone system, I'd ask a half dozen of my friends that are consultants, managers and business owners  – the ones that make their living on the telephone..  Depending on the purchase, I would do more research online, on industry sites and forums, and visit your web site.  At this point, I'm ready to buy – for big-ticket items I've got a short list and will now call a company rep.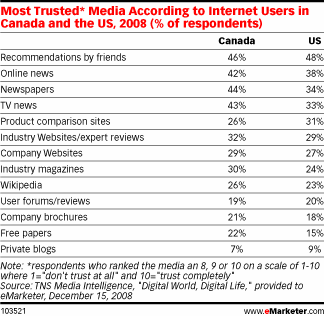 By now your starting to realize that in the early stages I may not spend much time on your site – in some cases I may not even visit it.  So as a marketer, you need to find a way to reach me through the mediums I am using.
Webcasts – audio and slides or video –  not only are good at educating the prospects you know about, but can be a compelling way to help your customers (my friends) and your evangelists (the ones commenting in user groups, message boards, and industry forums) share your story.
You can continue to deliver your webcasts live, but make sure you create an archive in bit-sized chunks and share it with the world – in your newsletter, on your site,  with user groups, on message boards.  Make it easy for your fans to share it too.  Its a great way to keep your name in the conversation and help your friends spread the word.