Our new video webcast solution makes it easy to deliver a conference or seminar on the web and take questions from the audience.  Where you want to encourage drive-by viewing, visitors can access the player anonymously. Then they can choose to submit questions via Twitter or through the private question feature shown below: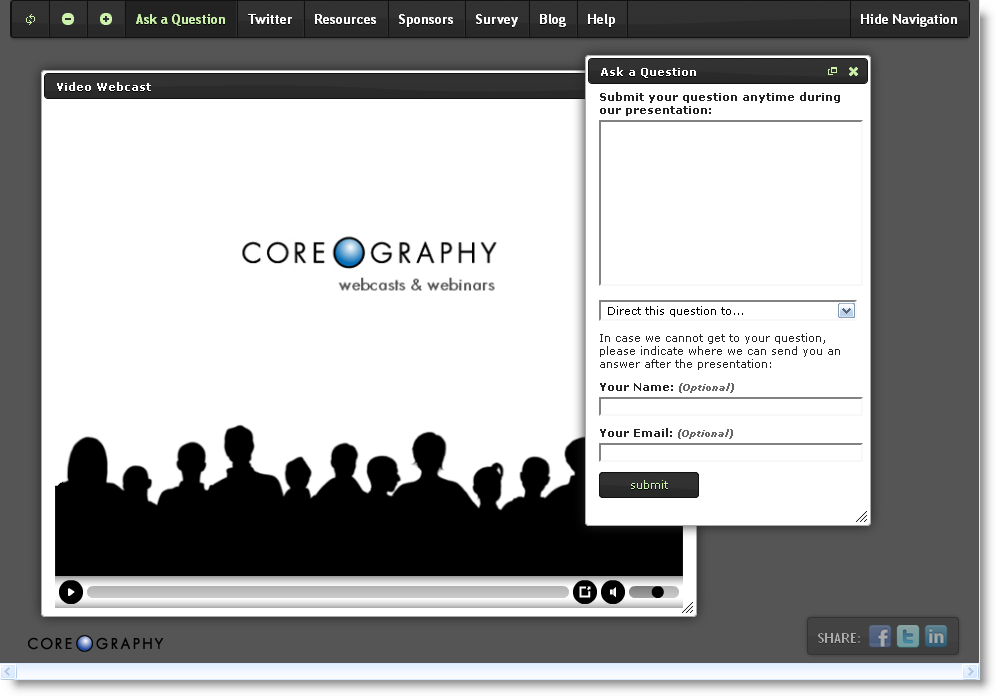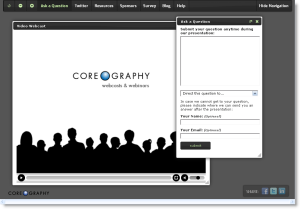 To simplify management, questions can be automatically routed to one or more email addresses where they can be vetted and simply forwarded to the on-stage moderator.
It really doesn't get simpler than that!
Next up, how to take private questions from your live audience.