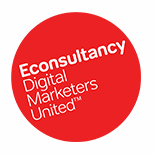 Econsultancy has a very good article about how marketers can make it easier for consumers to make purchasing decision. You can see the parallel with your webinar invitations. After all, they are a mini-purchasing decision in themselves – your attendees are paying with their time. So if you keep these points in mind when crafting your invitation you will be headed in the right direction.
Reduce options; The more choices available, the less likely any choice is made. If the purpose is to get viewers to your webinar, don't muddy the water with other promotions or product information.
Create urgency; Live webinars are a natural vehicle for building that sense of urgency – make sure to do so in your copy.
Reduce risk; If your charging for your webinar, provide a money-back guarantee. If it's free, address the risk that the content will not be worth the potential abuse of contact information – this is a bigger issue for smaller companies that may not have a reputable brand or market presence. They need to engender trust with their copy and remind people that you are not going to abuse the relationship. Remind your reader's in plain language that you are trustworthy (and make sure you keep your promise):
We do not sell your personal information. We do not spam. We will not call you at dinner time. Privacy Policy
Focus your message; Simplify your message and stay focused on one or two key points or audience takeaways. Write your copy from the reader's perspective; 'What's In It For Me?'.
Know your customer;  You cannot convert every site visitor and webinar attendee to a customer, so don't try. Determine what your key strengths are and go after the best prospects for your product or service. This becomes even more important as social media channels drive greater webinar attendance. Your copy and promotion should actually self-qualify prospects so that you stay focused on the best prospects.
Read the original article at 'How to turn consumer inaction into action: five tips'.