I just attended a live video show by HubSpot.  They are experimenting  with a  live show format on the web.  Although targeting a business audience using this approach is clearly bleeding-edge,  I think its a worthwhile experiment. I will have more observations on this effort, but wanted to share with you specifically what happened today.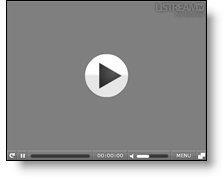 HubSpot uses Ustream.tv for delivering the live stream. The Ustream site was down when the event was scheduled to go live.   Now the show did air about 10 minutes late using an alternative site called Mogulus, which I know has had performance issues of its own.  Now my point here is not to beat up Ustream or endorse Mogulus – both services have merit.   Rather, it's to point out that if your going to use a free service, you better have a back-up plan.
In this case the folks at HubSpot did something really smart – they are driving their audience to a page they control.  They embed the video stream into their own site and invite viewers to that page. That made it possible for them to update the page, provide status, and change the video stream provider.  Of course, this assumes you have reliable web hosting of your own that can handle your audience size and a co-operative webmaster to push your updates quickly.