On viewing the slide below, Gen. Stanley A. McChrystal, the leader of American and NATO forces in Afghanistan,  remarked, "When we understand that slide, we'll have won the war!"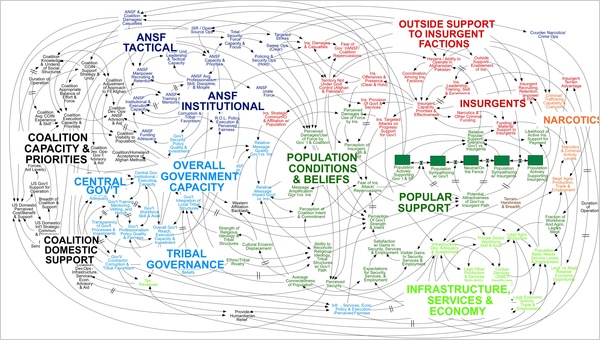 This would be funny if the consequences weren't so serious.  In this recent article in the New York Times,  they reveal the growing use of PowerPoint within the military and the backlash it's creating.
In essence, PowerPoint is being used to replace more in-depth briefing papers, and its templated design encourages the elimination of  complex details and nuanced conclusions.
The real argument is not against a complex graphic if its needed to support or clarify your argument, but the use of bulleted lists that cause the author to over-simplify and state conclusions like fact. The simple reality is that PowerPoint is not a good replacement for a written report, whether your in business or the military!
Read the complete story "We Have Met the Enemy and He Is PowerPoint" to learn more.