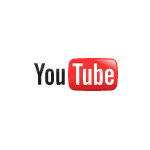 Want to get more registrants for your on-demand webinars and webcasts?  Try posting a video out-take to YouTube to improve its visibility and make it easy to share with partners.
First, you will want to reduce the length of your webinar by breaking it into chunks or by creating a highlight reel.  Look for statements that are controversial or compelling, and leave you wanting to learn more.
Editing your webinar length really is a requirement since you want this to be a teaser and fit into the viewing habits of visitors to these video sites.  During editing make sure you add a closing call to action that shows the URL for your landing page. Make that link short and simple since viewers will need to write it down and enter it into their browser.
Next you will want to give some thought to YouTube channel placement and tagging. I recommend that you check the tags your considering by searching for them before you publish – you want to make sure your placement is next to appropriate content for your audience.
Finally, use the embed code to place the video on your landing pages or other pages as a promotional teaser. Promote it with your partners for placement on their site, and use a source code in your registration link to track which partners are sending you registrants.
Bill