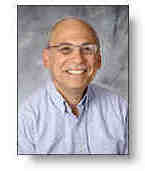 We recently wrote a post on Richard Mayer's 'Ten Multimedia Design Principals'  citing his book Multimedia Learning.
I wanted to share another point from Mayer's research that Cliff Atkinson drives home in his book Beyond Bullet Points called the Redundancy Effect.
Mayer's research shows that reading text displayed on the screen actually lowers retention.
Mayer conducted experiments using two multimedia presentations. The first was your typical PowerPoint presentation that used bulleted text and the second had all text on the screen removed.
The result; viewers of the second presentation retained 28% more information and were able to apply 79% more creative solutions using that information than viewers of the first presentation.
Bottom line: Stop putting bullet points on your slides! If they need that detail, create speaker notes for download after the event.