Reading a recent post from the Web Guild made me realize just how important capturing your events and presentations and getting them online is to your marketing efforts.
Traditional, interruption marketing is becoming less and less effective as buyers go online to gather information, educate themselves and find recommendations. In order to be found marketers need to publish content that is indexed by Google and shared within communities of interest. This sounds simple enough, but you need to deliver a constant stream of fresh content in order to be indexed by Google.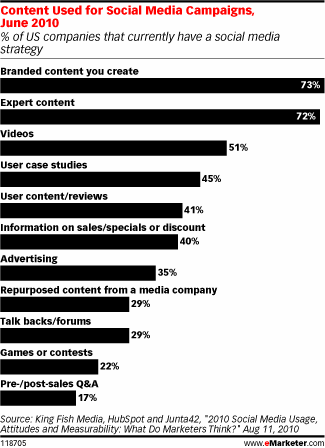 Capturing your events and presentations in a video format, then converting it to bite-sized clips makes sense. These clips can be used on your web site, on your blog, in your newsletter, and shared across Facebook, Twitter, and other online communities. Better yet, video content like this encourages employees, customers, and evangelists to share it within their business and personal networks.
Not a bad way to ramp up a content marketing strategy that can impact awareness. lead generation, and lead nurturing.