eMarketer just reported that experienced Internet users give more weight to the information they find on the web than that shared by personal contacts.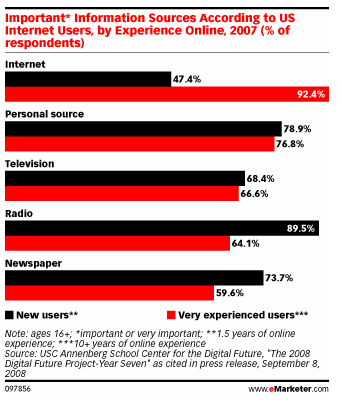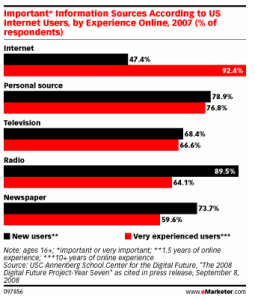 What are the implications?
Smart marketers will want to tell their story on the web in enough detail so that all these influencers can help share it.
The report, published by USC's Annenberg School Center for the Digital Future also describes how online community participation has doubled in just 3 years, with over half of participants logging in to a community daily.
If you already have educational, information-rich content, consider making some or all of it accessible without registration to encourage its distribution.  On-demand short-form multimedia in particular (video case studies, interviews, demonstrations, screencast tutorials, and web seminar out-takes) can be attractive for sharing.
Bill