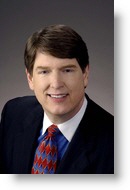 Increasingly all our events are ending up online in one form or another.  Attorney John Foster recently wrote an article discussing your obligations as an event organizer when capturing event audio. John is a lawyer specializing in music licensing and discusses how to get permission to use copyrighted music.
For our part, we always use royalty-free music in our webcasts and recordings, but that is not always the case for our client presentations.
So in a nutshell:
Search ASCAP, BMI, and SESAC to see if anyone holds the copyright. These organizations represent over 95% of all songs ever written, including foreign songs. You can search by song title or performer.
Then follow the instructions at the site and pay your license fee. Fees for a copyright song range from $80 to $6,450 per event.