YouTube's announcement that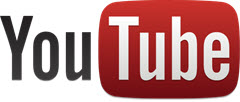 they were defaulting to HTML5 playback was widely reported in the tech media as the final nail in Flash's coffin. Although this may be true long-term, Flash will still be in use for a variety of reasons for at least the next five years. Jan Ozer has an excellent article on StreamingMedia.com that discusses this in depth. Below are the key points:
The leading commercial video sites that need to protect their video content do so using Flash DRM. Until the Encrypted Media Extensions standards are adopted and implemented we will not see this change, and this process has encountered some controversy. This means that most consumers will still want a Flash-enabled browser. The last I heard these standards were to be finalized in 2016.
For live events where stream delay can be important (think live Q&A sessions), nothing beats Flash RTMP for delivery. HLS HTML5 solutions are delayed 30 seconds or more.
Flash is still the best solution for clients that want interactive video, custom playlists, and tracking analytics. There are simply not comparable solutions yet in the HTML 5 world.
Even once the underlying standards are finalized, there will still be a time lag before we fully implement HTML5 solutions.
Our conclusion: HTML 5 video clearly is the future, but we are still operating in a Flash world.