Need to check your system out before presenting at a live event but don't have anyone to help with the test?
Test Your Connection
Click this link: https://support.logmeininc.com/gotowebinar/system-check-attendee
This page will automatically test your connection and give you a results page similar to the following: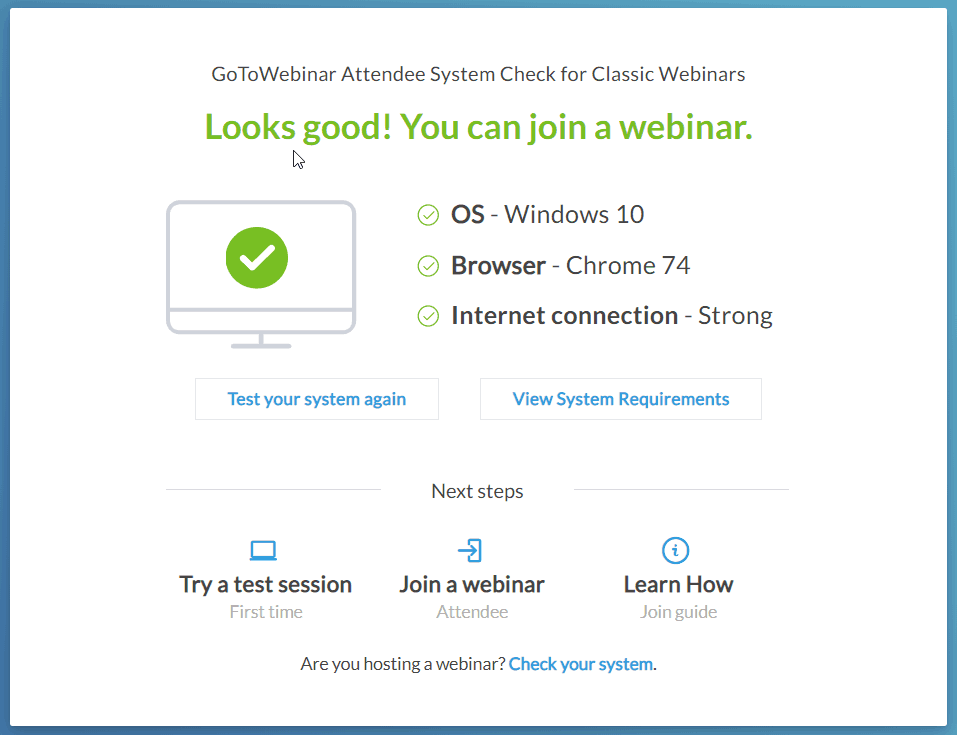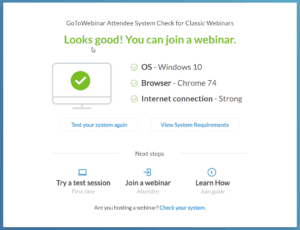 From this page you can actually join a session by clicking the "Try a test session". Depending on your computer settings, you may need to click a dialogue to allow the GoToWebinar helper to launch the application.
This launches a test session and you will see the"Waiting for Organizer" message like the one below. If so, you should have no problem joining your live session.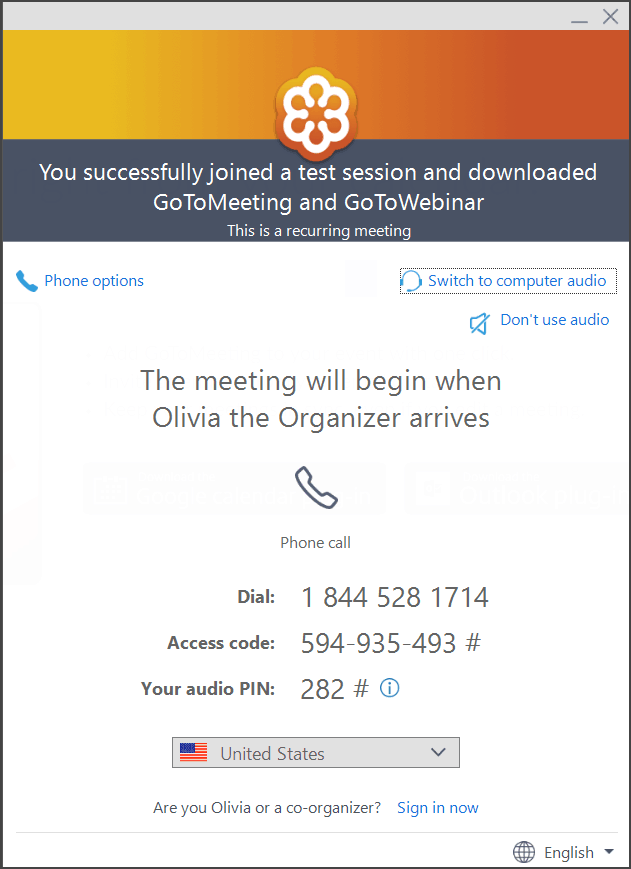 Test Your Computer Audio
We recommend that all panelists have both a primary and back-up audio option, so even if you do not plan on using your computer audio, it is good to test it so you know if it is a viable option. From the dialogue window above, choose "Switch to Computer Audio" and you should see a screen like this one: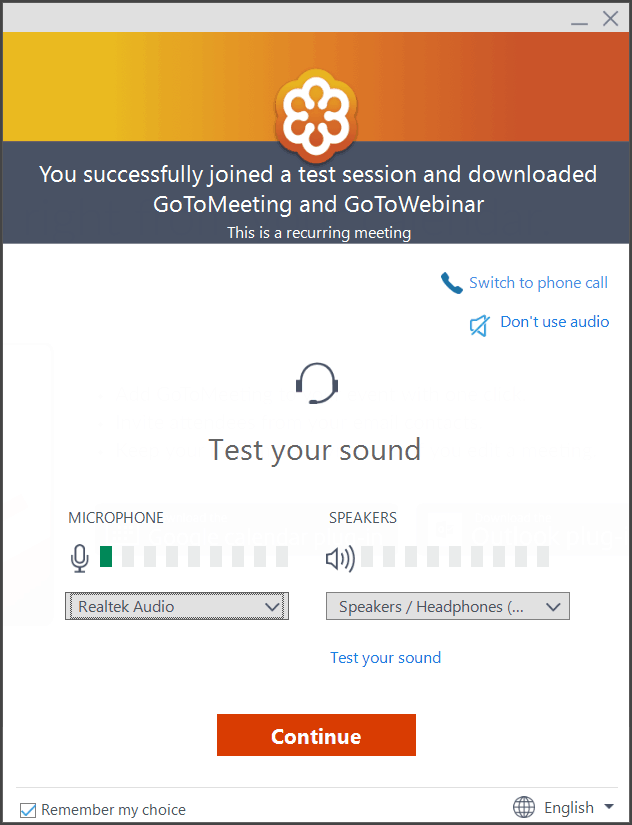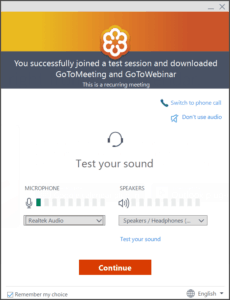 You will know be able to select your microphone and speakers. The microphone levels should show volume meters as you speak. Click "Test your sound" to hear an audio playback.  Unfortunately the only way to fully test for audio quality is to get on a session with another person and have them provide you feedback.
Panelists for Coreography Managed Webinars
If you are a panelist for a Coreography Managed Webinar, we are happy to test directly with you before your event. The advantage to testing with us live is that we can check the quality of both your system VoIP audio and your telephone audio, review the presentation flow, and answer any logistical questions you have about the live broadcast.